Artists -- Texas Time Artist Services
* Texas Time Artist Services will periodically feature a few artists on this page that we or our partners have collaborated or worked with in some shape or form over the years.
Note: Some bands/artists and many of our clients acquired private services and wish to remain anonymous and won't be added into this page. Therefore, if you're a talent buyer, or industry contact looking for a band/artist that we work with, or have worked with, and you don't see them listed here, please contact us via email for additional information about them.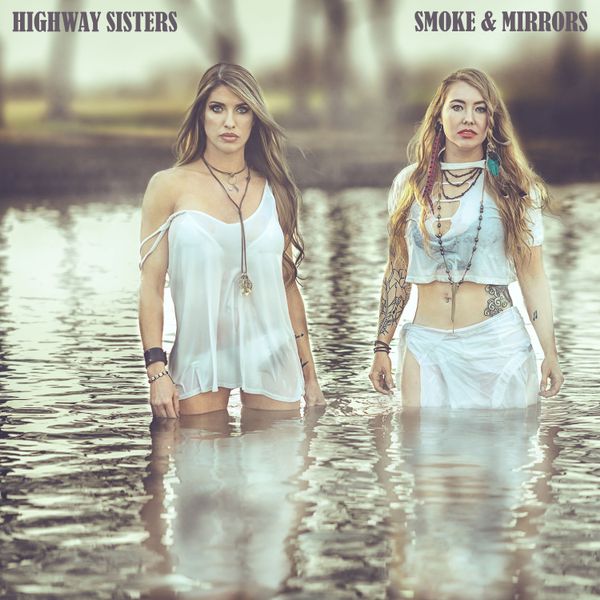 The Highway Sisters are an upcoming Texas Country duo consisting of Kristen "KK" Bodiford and Amelia Presley. They caught our attention via Kristen reaching out to us about her latest project. Producer Eric McKinney and Kristen had previously worked together in the studio. Eric signed on for the role of producing/recording and performing instrumentation on their debut EP - Smoke and Mirrors, released in 2018. And we've periodically provided the Highway Sisters with various artist development advice/guidance during and since producing the EP. Leading up to the EP release and after garnered a lot of attention for the Highway Sisters with positive press about the EP and their fantastic harmonies and high-profile appearances at the Grand Ole Opry, countless radio interviews, television appearances, live radio recording at the Oklahoma Opry and even singing the National Anthem at a Texas Rangers game. Keep these gals on your radar over the coming years.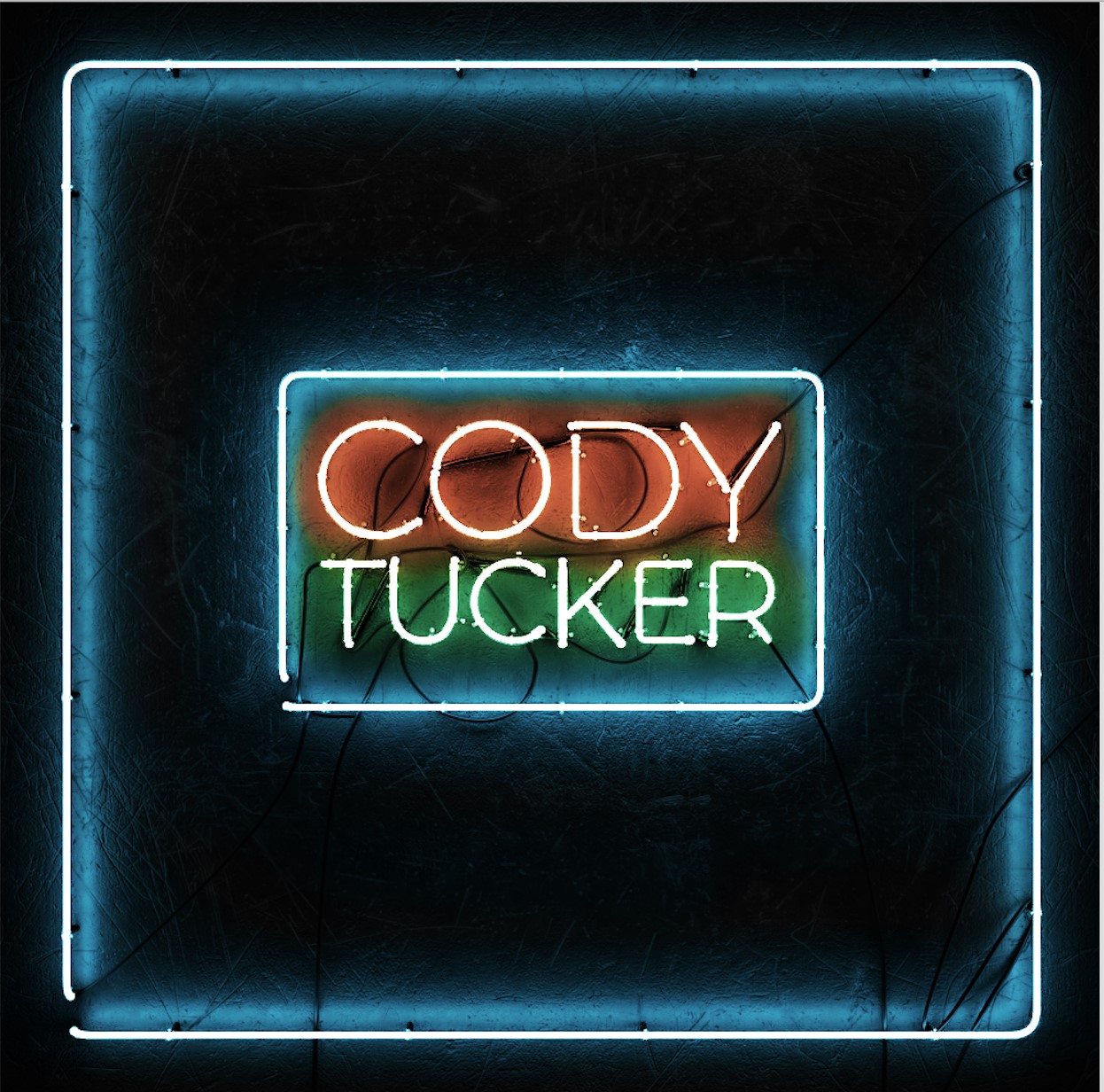 Cody Tucker, an upcoming Texas Country artist, caught our attention when he submitted some material to us that he was working on for his debut EP. Producer Eric McKinney was impressed with his vocal talent and personality and personally took on a role helping engineer/co-produce/mix/master and even perform instrumentation on his debut EP. Additionally we asked Cody to sing on some songwriting demos we're working on to pitch to other artists. And Cody and Eric have even begun co-writing material together, along with some other co-writers/songwriters. We're also providing him artist development guidance, advice and encouragement!
Kristen Kissling (KK Bodiford), originally from Topeka, KS, now resides in the Fort Worth, TX area. She's an extremely gifted and talented singer, songwriter and performer. Kristen was a top 12 finalist on the reality show, Nashville Star. We first become aware of Kristen when she contacted engineer/producer Eric McKinney of Wonderland Studios about producing some of her songs. Over the years we've worked on career development and various recordings with Kristen and provided encouragement, guidance and advice. Kristen took some time away from music for a number of years, but then re-emerged with her "sister" (not actually related) in the duo Highway Sisters. Eric produced their debut EP and has periodically provided the duo with advice and artist development guidance.

Shawn Fussell initially approached (in Shawn's words) "legendary producer Eric McKinney" about working with him on producing some radio quality singles. "Eric is a genius with recording" states Shawn. They then ended up co-producing Shawn's CD together, which has garnered Shawn a lot of attention and now steady radio play throughout Texas and Oklahoma. Shawn charted much of 2009 on the Texas Music Chart. "Shawn is one of my favorite Red-Dirt / Texas Country / blues-rock guitarists on the Texas scene, a true talent and great songwriter - He's the triple-threat!", states Eric. Texas Time Artist Services provides career advice/guidance and periodically works together with him on various aspects of his music career.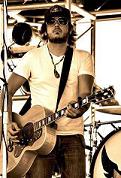 Mark McKinney and his brother Eric McKinney have always played music together and bounce ideas off of each other. Eric toured as Mark's lead guitar player for many years and they played together in many bands in their teens and 20's. To this day, Eric still provides sound career advice and a keen ear for assisting Mark with making fantastic albums for his fans. In 2013, Mark and Eric co-produced his album Standing My Ground (a Texas Evolution release). Right out of the gate, the album gained a lot of momentum and attention as the first single She Ain't Leavin (duet featuring Bri Bagwell) hit number 1 on the Texas Music Chart and Texas Regional Radio Report. The album ended up scoring two number one's (and six top 10's) on the Texas Music Chart and Texas Regional Radio Report and extensive radio play throughout the southwest region of the U.S. They followed that up with another successful album, World In Between, also garnering a lot of regional radio play, a number 1 on the Texas Charts and several other top 10's.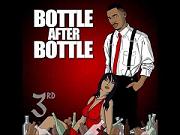 Matthew Clark, also known as the artist 3rd, approached Eric McKinney about co-producing tracks for his debut album. 3rd came in with a lot of beats developed, samples and basic song structures and he and Eric worked closely together to enhance the tracks and really produce them into radio-ready hip-hop tracks. They also coordinated off-site-sessions with such fun and interesting elements as a live kid's choir featuring U BETTER Sing! Vocal Ensemble. During the process of co-producing the album, Eric provided 3rd a lot of industry in-sight, career advice, music production knowledge and they even shot an artist-intro promotional video at the studio, which can be seen on YouTube at The Rise of 3rd: Straight Into Hip-Hop which helped land him a feature on the front-page of the Texas State University web-site (which he was attending at the time). Soon after that, 3rd shot a video for the first single, Bottle After Bottle. All of that garnered him some attention and he's well on his way as a bona fide Texas-based Hip-Hop artist now.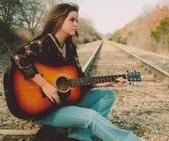 Lindsay Washer, one of the youngest clients that we've worked with at Wonderland Studios, is an incredible singer. And already honing her craft with some great songwriting skills, she enlisted an A-team of Austin talent to complete her debut CD, "Changes". She contacted Eric McKinney and Shawn Fussell to co-produce her debut. Both were very impressed with her talent level and quickly cleared their schedules to concentrate efforts on completing her debut in a matter of days. The producers brought in talent from the Shawn Fussell Band to perform on the tracks, and Eric enlisted Tim Casterline as an assistant engineer on the project.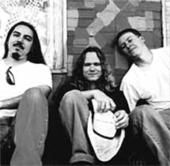 The Dealers, Austin's coolest retro rock jam band, originally approached Eric McKinney about recording a few songs at Wonderland Studios many years back. After initially working together, they realized that they had a great rapport with one another, quickly becoming great friends. The Dealers and Eric co-produced their CD "Destinations and Angry Love Songs" which gained some well deserved attention throughout the southwest and throughout the midwest during their summer '05 tour. Shortly thereafter, the band went through a line-up change (4-piece, back to 3-piece band), and enlisted Eric to again co-produce their next effort, released August 2006, and simply titled Wonderland Sessions. The CD received rave reviews and airplay on local radio stations such as KLBJ & KGSR. Eric has continually been involved with many aspects of the music careers of the band members over the years. The Dealers, and individual members, keep gaining more and more attention within the Texas Music scene.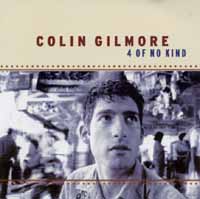 Colin Gilmore is a talented songwriter that has made quiet a splash on the Texas music scene. Eric McKinney, co-owner of TTAS and Wonderland Studios, first became aware of this talented Texan, when Colin approached Eric and his brother (Mark) about co-producing his debut EP and about the possibilites of doing some songwriting together. Eric was so impressed with his songs, that he has worked with Colin in the studio on several CD's and even toured playing lead-guitar with Colin for several years. Colin has stated on several occasions that Eric and his brother got him started in the Texas music scene, along with his father Jimmie Dale Gilmore of course. And Eric mentions "it's always a pleasure to work with great talent such as Colin... we've had so much fun over the years."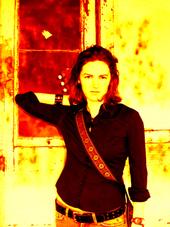 What started as a girl and her guitar in a coffeshop, became a full band regulary playing at the bars around Cincinnati. Shortly after graduating from Miami University of Ohio, Amy Loff ventured to Austin, TX. In Austin, she began playing around town solo. Although small in size, Amy is known for her ferocious stage presence. Bouncing around the stage, Amy captivates an audience and has them involved and laughing during a performance. Her songs and performances are filled with haunting emotion, melody, and a great mixture of quirky upbeat songs and emotional ballads. Amy caught the attention of Eric McKinney via myspace and her original demo's, after an industry friend informed Eric to listen to the songs. Eric then began teaching, encouraging and developing Amy's guitar skills, various music career objectives and song ideas. They demo'd several songs (Last Time, Beautiful to Me), and over the years have worked together on other tracks and towards goals and guidance/advice with various aspects of her music career. In recent years, they've even formed a songwriting partnership and music duo called Accidental Confessions and are actively pitching songs to all sorts of licensing opportunities and songwriting contests. As a songwriting team, they placed as Runner-Up in the songwriting contest Song Of The Year, and as semi-finalist in the International Songwriting Competition.

"Leo Rondeau has to be one of the best songwriters in Austin, Texas," states Eric. Leo Rondeau's CD "Bangs, Bullets and the Turtle Mountains" is a collection of songs that show an ability for storytelling that is truly refreshing. The ten-song debut album is choc full of love, hate, even prison suicide, all wrapped up in a neat package of jagged tongue-in-cheek phrasing and sweet country melodies. Born in North Dakota, Leo grew up just eight miles from the Canadian border, and has the accent to prove it. When the cold became too much, he packed his things and headed for Austin, Texas. A town that pulls no punches to up and coming songwriters, Rondeau is holding his own. Leo enlisted the assistance of Eric McKinney, to co-produce his debut CD. They quickly became great friends, and pulled together an all-star cast of artists for featured performances on the CD, including Josh Hoag on the Upright Bass, Cully Symington on the Drums, Cindy Cashdollar on the Dobro, Tommy Spurlock playing the Pedal Steel, Seth Hulbert on flattop, Ricky Turpin on the fiddle and Brennen Leigh, Cary Ozanian and Mario Matteoli singing the sweet harmonies. Eric has provided advice, guidance and industry contacts towards assisting Leo with his music career, and always looks forward to hanging out and working with him. Eric's brother Paul McKinney even contributed to the CD Artwork and has assisted with show posters and other promotional materials over the years. Some of those can be seen at PaulMcKinneyArt.com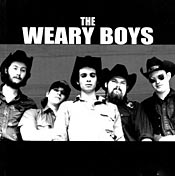 Back in 2001, The Weary Boys approached Eric McKinney about capturing a specific sound and energy on their debut CD. After assessing the band live, Eric, up for the job, took great care in accomplishing the task as a live recording at Wonderland Studios, and along with his brother Mark McKinney, engineered/mixed a classic Austin release which captured rave reviews around the country. Shortly thereafter, The Weary Boys dramatically ascended to the top of the Austin music scene. Building on their popularity and critical acclaim in Austin, the boys ventured into neighboring states, establishing enclaves of support in cities throughout the South and Southwest, particularly in towns with vibrant interest in roots music. In the process, they also opened shows for the likes of Merle Haggard, Willie Nelson, Leon Russell, The Drive-By Truckers, Southern Culture on the Skids and many others.

By the end of 1990s, 3 Penny Opera had become a common name around the Austin music scene. Serving as both their drummer and manager, Coyote Music founder and TTAS partner Wiley Koepp built the band from the ground-up and became 3 Penny Opera's primary booking agent and promoter. The first task as the group's manager/founder was assembling a solid 6-piece line-up that included songwriter/guitarist Bryan Dunn and singer America Alva. A violinist, bassist, and percussionist rounded out the band, who quickly became regular performers at Steamboat nightclub on Austin 's famed 6th Street . Before the band's dissolution in 2001, they had performed over 200 shows around Central Texas, garnered radio airplay on stations including KLBJ, KGSR, KUT, KVRX, played in-studio performances on KLBJ's "Morning Show with Dudley & Bob" and John Aielli's "Eclecticos" on KUT, featured on PBS' "Texas Music Café" TV show, and were regulars on Austin Access' "CapZeyeZ" and Austin Music Television.