Contact -- Texas Time Artist Services
Contact Info:
General Email: info@TexasTimeArtistServices.com
Phone: (512) 444-8030
Mailing Address: Please email us for address.
Other contacts:
Eric McKinney - eric@TexasTimeArtistServices.com
Wiley Koepp - wiley@TexasTimeArtistServices.com
Tim Casterline - tim@TexasTimeArtistServices.com
Miriam McKinney - miriam@TexasTimeArtistServices.com
Brief Bio's: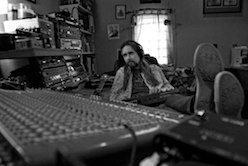 Eric McKinney is an in-demand engineer/producer, artist consultant, booking agent, song pitcher, songwriter and musician who's a founding partner of Wonderland Studios, Texas Time Artist Services, Studio Guitar Tracks and Texas Time Records. Wonderland is a busy project studio facility in ďThe Live Music Capitol of the World,Ē Austin, Texas. Eric has a long list of engineering and production credits which includes working with some top Texas artists and session players, he has contributed articles to music industry publications, judged talent competitions, and he's a graduate of The Recording Workshop (Recording Engineering and Music Production Program). He previously worked for an Austin based research/marketing/consulting company for over 10 years as well as Anderson Merchandisers, L.P. (a NARM Nominee [National Association of Recording Merchandisers], and one of the nation's largest music distributors) in which he assisted representatives from EMI Music, Sony BMG, Universal Music, and WEA Corp with strategic marketing/placement, in-stores and special projects. Eric has been a crucial asset and essential team-member in regards to assisting or further developing many artists which have become well-known throughout the Texas scene in recent years. Eric also toured for over 2 years (200+ shows) as lead-guitarist with Mark McKinney and the Cosmic Cowboys who gained four top-10 songs on the 2007/2008 Texas Music Charts, and opened shows for such charting artists as Kevin Fowler, Randy Rodgers, Wade Bowen, Stoney Larue, Cross Canadian Ragweed, Eli Young Band, Trent Summar, Reckless Kelly, Joe Diffie, Miranda Lambert, Jack Ingram and Trent Tomlinson. Eric also toured over the years, racking up 1000+ live performances, among such bands as Kick City, The McKinney Brothers, the Cosmic Cowboys and the Colin Gilmore band.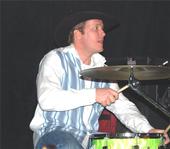 Wiley Koepp is a partner of TTAS, owner/editor of CoyoteMusic - providing management advice, consulting services, reviews and critiques of albums and live performances, assisting record labels, producers, managers and publishers in their search for new talent. Wiley, a graduate from The University of Texas at Austin, was also previously an academic advisor for The School Of Music - UT, a panelist at music industry events, and an A&R Rep for Farm Club/Universal Records. He's currently also a systems analyst for The University of Texas at Austin. Wiley is a drummer and has been a member of the bands The Lowelies and Scorpio Rising, and was a member of the popular Austin bands Megalo, Echo Juliet and 3 Penny Opera throughout much of the '90's.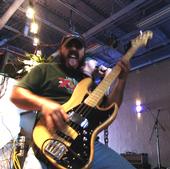 Tim Casterline, or TANK - as friends call him, began his experience in music production and recording in the early 90's. He studied composition and experimental music at Texas Tech University, returned to Austin and founded TLC Recording in Cedar Park, Texas in which he produced projects for many years while also doing on-location live sound/recordings for various projects. TANK has been playing bass for over 20+ years and toured Texas and beyond with more than 500+ touring gigs under his belt, and he has recorded on many albums in about any style imaginable from 3-piece jam rock to Texas blues, southern/stoner rock to math metal, alt-country, folk and beyond. TANK is a member of Austin bands, The Dealers, Ironclad and for much of 2009 toured with the Shawn Fussell band - including a radio tour for Shawn's CD which included a single that charted in the top-40 on the Texas Music Chart. Tim was also a touring member of M.O.D. (Billy Milano's Method Of Destruction, which you may recall from critically acclaimed albums, S.O.D. or MTV videos). Tim has been developing acts, engineering and producing many bands/artists and is actively assisting with all aspects of Wonderland Studios, Studio Guitar Tracks and Texas Time Artist Services.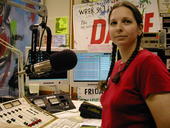 Miriam McKinney (Thompson), co-owner of Wonderland Studios and founding partner of Texas Time Artist Services, was born and raised in Austin, TX. She is a graduate from the University of Texas at Austin, attends every SXSW and ACL Festival, and spends many nights watching live music all around town, always scouting for great new artists. After several years of working in Austin with a research/marketing/consulting company, she went to Atlanta to get her Master's degree at Georgia Tech, one of the nation's most respected universities of advanced science and technology. While in Atlanta, Miriam was a member of the Georgia Tech Drumline and she contributed to a notable research project and paper for the university covering the supply chain of the music industry. The project/paper included such components as marketing strategies, promotional channels, music distribution, manufacturing, contracts, trends, projections, online music, case study of an emerging artist, music industry revenue and how artists and/or record companies make money in this industry. Upon returning to Austin, she married her best friend Eric McKinney, and has been involved with virtually every aspect of Wonderland Studios, Texas Time Artist Services, and various facets of bands/artists careers for many years now. Miriam is also a musician (drummer), and previously a Radio DJ at WREK, Atlanta.